Regular price
$249.00 USD
Regular price
Sale price
$249.00 USD
Unit price
per
Sale
Sold out
This Training is 100% self-paced.
Do you desire to share cacao with others, whether it be your loved ones or with your community at large?
Are you eager to deepen your work with cacao and integrate the medicine into all areas of your life?

This container is for anyone that is already hosting cacao ceremonies OR anyone new to facilitation that would like to learn how to incorporate KAKAO into their offerings with integrity and confidence.

The intention for this container is to pass along the wisdom that Makenzie and Michael have gained from 7 years of sharing cacao with thousands of men & women worldwide.

The course will include (but is not limited to) how to create sacred space, the core values we uphold in every ceremony, and the key principles for cultivating truly transformational offerings.
You will walk away from this container
feeling more confident to host your own cacao circles
with integrity and humility. This course is intended to empower you in offering your gifts to your community in a bigger way, while holding you accountable to being truly embodied in the wisdom of cacao and your Soul's Truth.
OVERVIEW OF COURSE

Below is a general overview of what is covered in each Module. All modules have been 
pre recorded
 and are incredibly rich with storytelling, depth and content.
Welcome Video: How to make the most of this course; A note on Cultural Appropriation; Personal update and transmission on Cacao's Wisdom in the Closing of Our Union
Module 1 (3 hour recording):
 Opening Ceremony, Course Overview & Guidelines, Intention Setting; The KAKAO Mission; Spirit of Cacao; Our individual stories, our Love Story, and the KAKAO Story; What is Ceremonial Grade Cacao; Cacao History + Science + Benefits.

Module 2 (3.5 hour recording): Clear The Vessel, Become The Vessel: Forming your own sovereign relationship to Creator and Mother Earth; Physical, Emotional, Mental, Sexual & Spiritual Wellbeing (Includes a deep dive into strengthening ALL parts of you to become a better, more embodied Facilitator)
Module 3 (2.5 hour recording): Creating Sacred Space & Cultivating A Tight Container For Optimal Transformation
- 
Establishing & Maintaining Right Relations with Plant Medicines; 
Cacao Teachings & Principles; KAKAO Facilitator core values and upholding them in every ceremony; Discernment; Collaboration Yes's & No's; Ideas on Structuring your ceremonies; 
Trauma work; Codependency, Boundaries & People Pleasing.
Module 4 (2.5 hour recording): Integration of the Masculine & Feminine
- Financial Embodiment; Marketing/Sharing your offerings; Admin tips; Energetics of masculine & feminine as a healer, light-worker or facilitator; Relationship to Money & Tips on Receiving Exchange; Creating a loyal tribe while also being a 
human
 on his/her own transformation journey.
Module 5 (2.5 hour recording):

 
Recorded Q&A + Open Shares.
Bonus: Hours of Recorded ceremonies & Previously recorded content from past Trainings.

Please note: 
Makenzie & Michael share information that may 
push your edges
 and confront what you are accustomed to doing inside of your own ceremonial spaces. This container is being created specifically to bring more Impeccability to cacao circles and empower the community to create pure, crystalline containers rooted in direct connection to God/Source/Creator, free from distortion, codependency, or disempowering modalities/techniques. If you participate in this program, please come as a beginner and ready to deepen your own relationship to your Soul and to Truth.
COURSE DETAILS:
This course is 14+ hours of potent, relevant recorded content plus hours of bonus recorded ceremonies & Q&A
. In addition to the modules outlined above, we also cover the 
history & science of cacao
, a comprehensive breakdown of what it truly means to be 
ceremonial grade
, our entire journey through Peru, Mexico & Guatemala, and many other topics that are relevant to you as an 
Embodied Facilitator
 and a custodian of this sacred plant medicine. This course is designed to both educate you fully on the medicine of cacao AND to empower you as a 
leader.
This course includes 
email support from both Michael and Makenzie
. Please feel free to reach out at any time with questions. 
Please direct all emails to support@flykakao.com
You will receive access to the KAKAO Hub
 with all of the recorded calls, bonus resources for facilitation, and a community chat
 that will be growing with every question you bring to the table.
All of the modules are
pre-recorded. 
We have set up the modules in the most potent way possible so that you can receive the transmission fully. The work that will be happening in the quantum and also in your dream state.
.
.
Course Exchange
The investment for this course is $249 USD total. At this time we are only accepting Pay In Full registrations.
To read more testimonials about Makenzie & Michael as facilitators, please scroll to the bottom of KAKAO's event page here.
Course Requirements
Must be a regular customer of KAKAO, with a purchase in the last six months.
Must sign the waiver and Program Agreement.

 

Click here to sign.
Please note this agreement has been created to protect all of our sacred work that has included many many years of time, money, resources and dedication. Our work with KAKAO is our life's work, and after seeing many people take advantage of that in the past, we now know how important it is for us to voice our expectations of reciprocity, integrity, transparency, and respecting our content and creations. If you are in any way wanting to participate in this course to copy, steal, or take from it for your own ceremonial cacao brand or personal benefit, this course is not for you. This course is only for those that are dedicated to being a humble servant to the medicine and the KAKAO Mission in collaboration, Truth and integrity.

Course content will be emailed to you within 24 hrs of purchasing. If for any reason you didn't receive an email, please email support@flykakao.com
READ WHAT OTHERS ARE SAYING 
The below testimonials are from past participants.
"Thank you Makenzie, thank you Michael, thank you beautiful tribe for these amazing last two weeks together … It has been such a joy to be here with all of you, listening and sharing in the millenary wisdom of this beautiful plant medicine … nationalities and physical borders truly are so inconsequential  … we all have the same hearts … we all experience the same emotions … Cacao is a treasure for humanity, and it has been inspiring to see the beauty with which you are all sharing it already with the world … I can't wait to begin following in your footsteps ❤️❤️❤️
"
"I am so enjoying the rich and juice content you share! So potent, powerful, authentic and rare! I am in awe of all the work you both have done in clearing your vessels." 
"Thank you thank you thank you M & M for this safe and wise heart-filled container ❤️"

"It's been an incredible 3 hours!  I have loved every minute xx thank you!" - Alexandra, after Module 1
"My heart is on fire!!! 
This is just so freaking beautiful. 
Thank YOU." - Heidi
"Feeling grateful and super blessed to be here and be connected with all of you!" - Aimee

"Thank you for sharing your story! I totally understand why I just KNEW i had to be here when I met you both for the first time 2 days ago on the affiliate Call!" - Gro

"I'm just really grateful to be here and feel like right place right time. I'm understanding even more why I was led here" - Katrina
"Ahhhh feeling all the feels and happy dancing in my seat! I haven't heard this in such a detailed form yet and I am just soaking it all in! Love you guys so much! <3" - Corrine

"What an amazing story, crying here so touched! love you guys!" - Kasia
"Everything you are speaking to is so relevant and on point …Thank you." - Melani
"
I've been LOVING the program so far. Your generosity in sharing (time and content) is such abundant energy to be in. I haven't once considered whether I'm getting enough out of this program. My soul feels so nourished on these calls. Learning the human side of both of you through your personal anecdotes, as well as learning which healing modalities you use in your lives is my favourite so far. Since it's rarely about what we are doing, but rather who we are being in life and while leading ceremonies that matters. It's your energy, your habits, the healing modalities you use, your humanity and lessons you've learned as well as your lifestyle that I find so valuable. The sharing about your partnership and union has also been quite healing to hear. Thank you for trusting us enough with that information ❤️" - Anonymous Feedback Survey from Course Participant
"Just wanted to send you a note to say THANK YOU for everything you are pouring into this container. It really is so full of wisdom, truth and love. I came away from the call today in awe of your integrity and how you really are giving everything into this training.  
What an honor to learn from you. 
My relationship to myself and to Kakao is already deepening and I know it's only going to continue. 
Thank you for gifting us the opportunity to fully embody her medicine more, I hold it as a sacred gift. 
Love you both deeply." - Sarah
"I can't even begin to tell you how moved I am. I am so looking forward to more of the magic unfolding."
"Thank you thank you for today! I laughed with you guys and Michael's sense of humor is gold. I teared up many times when you spoke about Aya and the affirmations. I could sense your energy through the screen and I am so grateful for this opportunity. Today was so good for the soul. Thank you again for sharing your stories."
"Not much else could get me up for a 5am start." - Jess
"I've been non stop crying and have had so much come up for me in the past 3 hours. I just have to assume it's the medicine working. Wow thank you. I can't wait for the next one. I feel very held. Thank you, thank you." - Angela
"
Thank you for all this invaluable information and for sharing everything so openly.  I am just loving all the content and real life stories, etc." - Alexandra
"Thank you so much for the beautiful opening class and ceremony you held on Friday! It felt like such a powerful moment of initiation, and I was enthralled listening to your every word.  It felt like such a blessed, other-worldly journey. Thank you for your time, thank you for your knowledge, thank you for your trust, thank you for your guidance, thank you for sharing your magic with us.  I cannot wait to see how the inspiration, motivation and illumination of all that you will share with us will begin to shape our destinies as well. 
I have now listened to the
recording
of the first class in full, and I will surely listen to it again before we meet for the next module. It is just so inspiring to listen to the words as they come from your hearts and souls, but also as they are channeled through you by our beautiful Mama Cacao. 
I cannot wait to be sitting with you in blissful enthrallment and absorption for the entire duration of the next class. 
Thank you, dear Makenzie, dear Michael
🤍✨."  - Cynthia
"Thank you soo much for this session, your story, your work and your presence! It was magical!!"
"I just finished the last hour and a half of Module 2 and WOW thank you. T
his course has already been so 
much deeper, richer and more profound than I could have even imagined. T
hank you for sharing your wisdom." - Kat
"Holy shit this is SO much more than I realized it would be. It is opening up things that are deep and wide, that as you said, are part of a greater movement to be embodied. This will ripple out into my whole being and life, which will of course impact my role as a facilitator, and most importantly, those whom I have the privilege to serve."  - 
Anonymous Feedback Survey from Course Participant
"What a potent module. Still integrating. Thank you for co-creating such a loving and safe container. You, Michael and KAKAO are dream weavers." - Rachel
~ 
Course content will be emailed to you within 24 hours of purchasing. If for any reason you didn't receive an email, please email support@flykakao.com
View full details
ABOUT OUR CACAO CIRCLES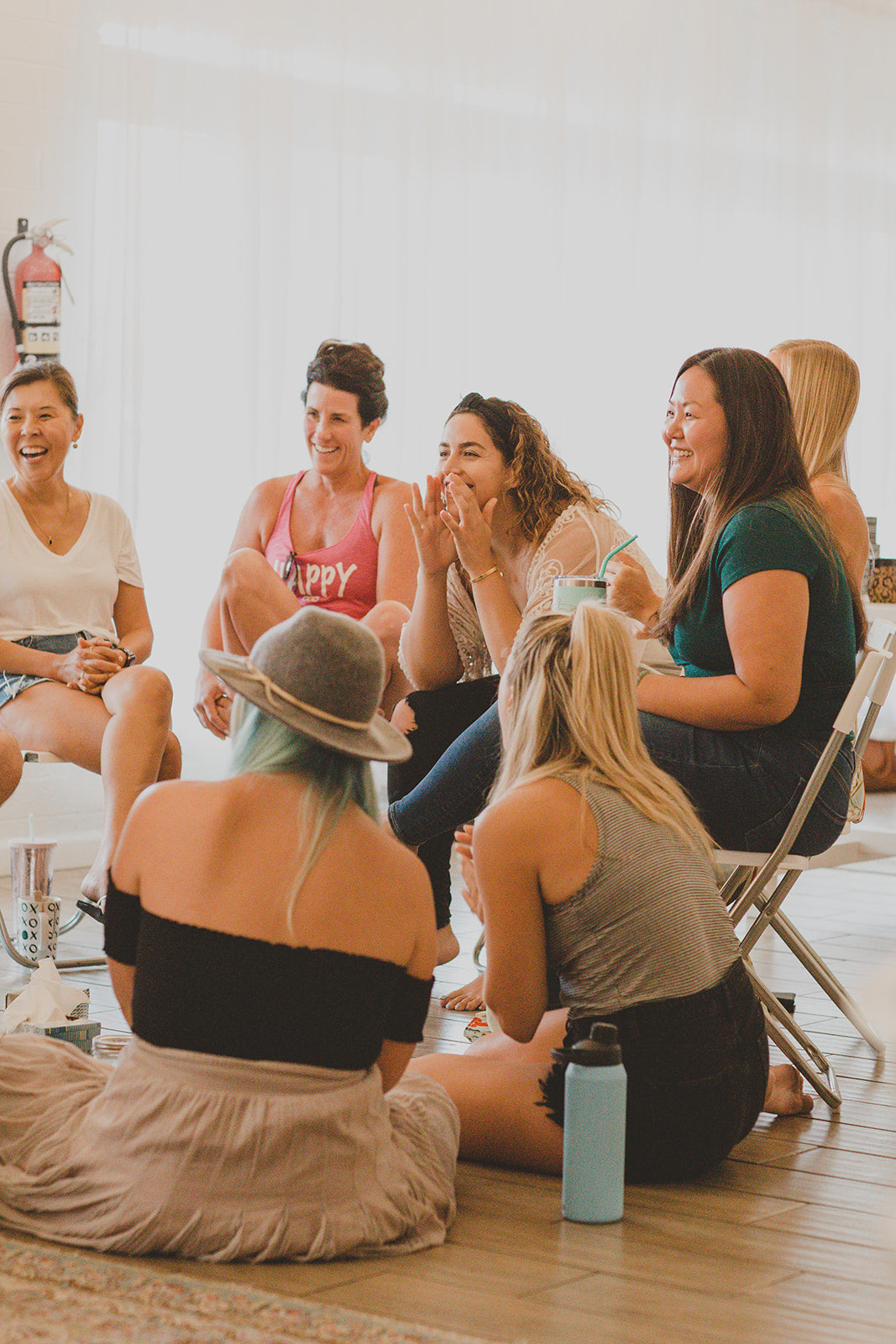 A safe space to drop into your heart and receive.
Meet your soul family ~ like-hearted humans that can elevate your spirit, mission and gifts.
Permission to express your full self and be met with unconditonal love and acceptance.
Deeper connection to self and others through a conscious sharing circle facilitated by Makenzie & Michael
Learn more about whole bean, heirloom drinking cacao and cultivate a deeper relatonship with it.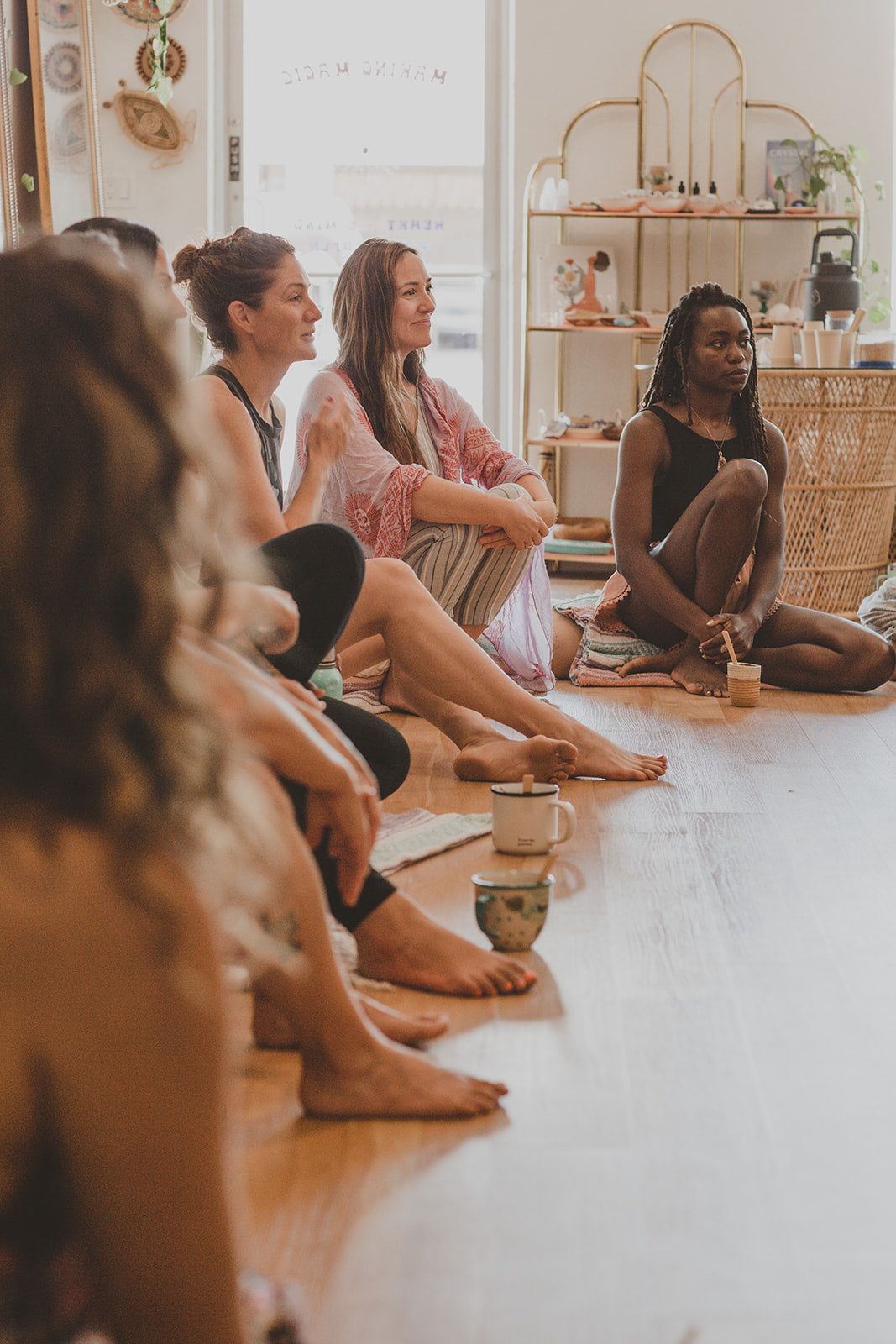 About Us and Our Style of Facilitating
Our spaces are a zero-fluff space to simply drop in and connect with other like-hearted humans.
We intentionally cultivate an inclusive space that allows people from all backgrounds and walks of life to participate fully.
We are passionate about 'keeping it real.' We are committed to embodying a truly grounded, calm presence, free from spiritual ego or performance.
We believe the cacao and the group as a whole facilitates itself organically, while we get the honor of providing the safe container for the beauty to emerge naturally.
OUR MISSION
Other Upcoming Events (Online & In Person)
Regular price

Sale price

$0.00 USD

Unit price

per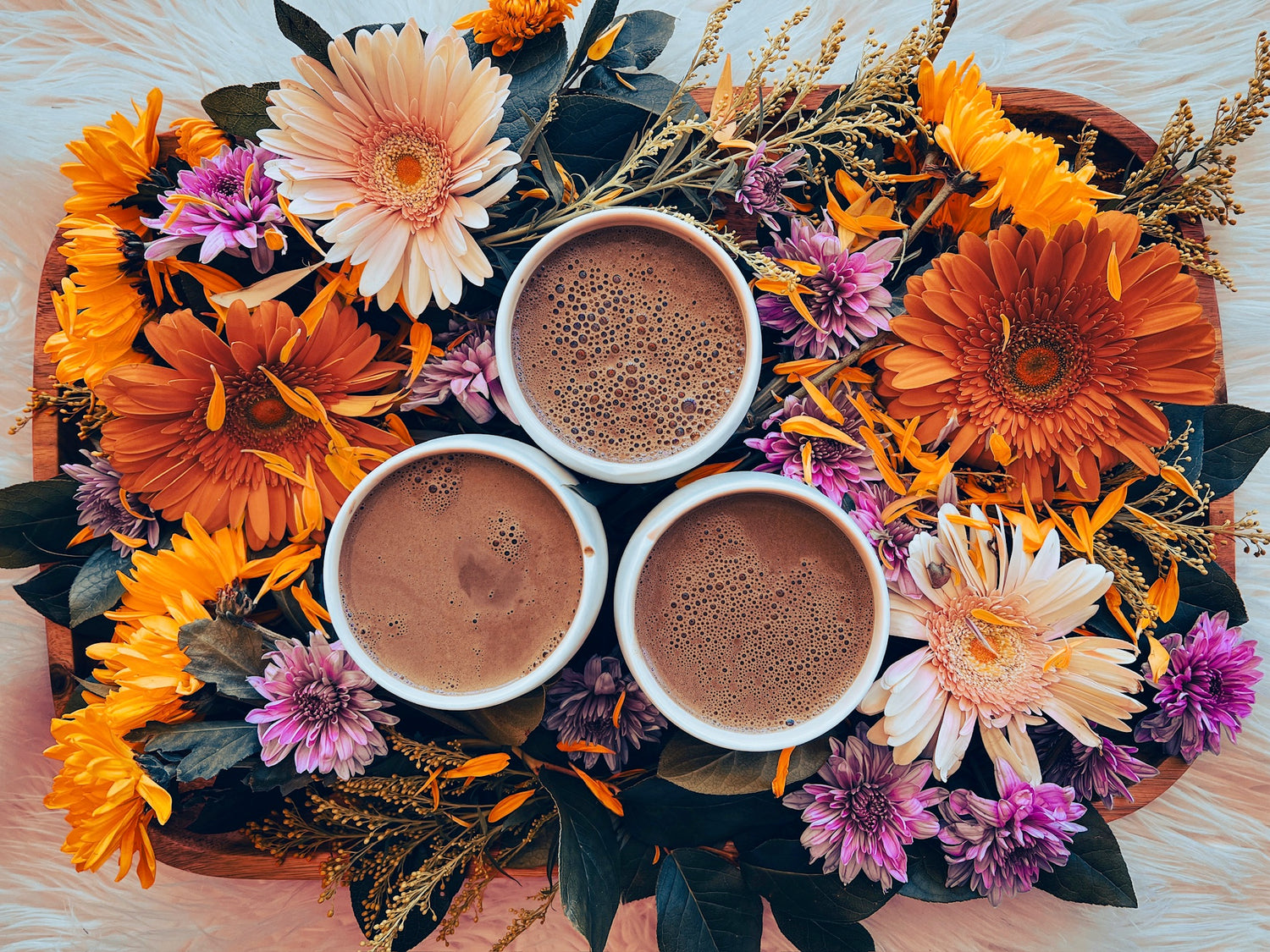 What is KAKAO and how is it different?
Learn what true ceremonial grade cacao is and what makes it so powerful.
READ MORE
Return Policy

All KAKAO Product & Ticket sales are final and non refundable nor exchangeable.

-

Please note that we source our cacao from wild farms and the taste may change from time to time. Please allow for a small adjustment period, especially if you've been working with other types of cacao recently. KAKAO is committed to sourcing directly from small wild farms and honoring the origins of this sacred gift from Mother Earth.

-

*NOTE ON MELTED KAKAO: If you receive your KAKAO and it has melted back into paste/block form, please click here for instructions. There are no refunds or exchanges for melted KAKAO, as it is entirely safe and up to par with our standards of taste, texture and quality.